my children's seize quartiers: quarter 1: Taylor
Henry Barnes Taylor (1863-1926), was born 16 May 1926 in Ohio County, Kentucky; he moved to Louisville as a young man and there owned a dry goods store. He married in Louisville, 5 July 1892, Louisville, Mildren Ann Matlack. They had two children. He died at Louisville, 16 May 1926, and is buried at Cave Hill Cemetery.
He was descended via Western Kentucky pioneer farmers from Richard Taylor (d. 1679), North Farnham, Richmond County, VA, and from other early colonists in Virginia and Maryland.
This photograph appears to have been taken about the time of his marriage.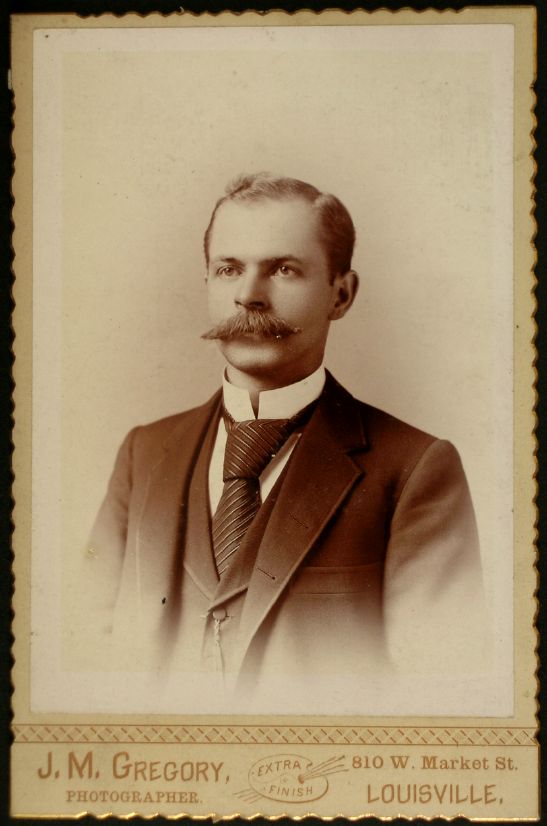 ---
Additional material pertaining to this Taylor family will be placed on line at the site under development, taylorgenealogy.org. Some material already at this (nltaylor.net):
---
this page — with all local text and images appearing or linked here — copyright © 2006 Nathaniel Lane Taylor: rev 08/26/2009