my children's seize quartiers: quarter 16: Haak
Pauline Haak (1871-1928) of Davenport, IA. Her paternal grandparents, Carsten and Lesette (Ostendorf) Haak, and came to Scott County, Iowa around 1857, from the region of Elmshorn, in Shleswig just a few miles Northwest of Hamburg. The evangelical church registers of Elmshorn allow the tracing of this family back for a couple more generations, to Johann and Anna Dorothea (Bencken) Hack, whose son Peter Hack married Magdalena Mohrdieck at Elmshorn on 28 June 1795. Magdalena Mohrdieck was the daughter of Carsten and Catharine (Ungers) Mohrdieck, who had married at Elmshorn on 1 October 1769.
Pauline Haak's mother's parents, Karl Kuhrdt and Maria Hagemann, were in Iowa before 1867, when they were naturalized. Karl Ernst Kurhdt, with wife Maria Hagemann and several children, emigrated from the Prussian port of Stettin in 1853 or 1854. Their prior whereabouts has not been ascertained.
---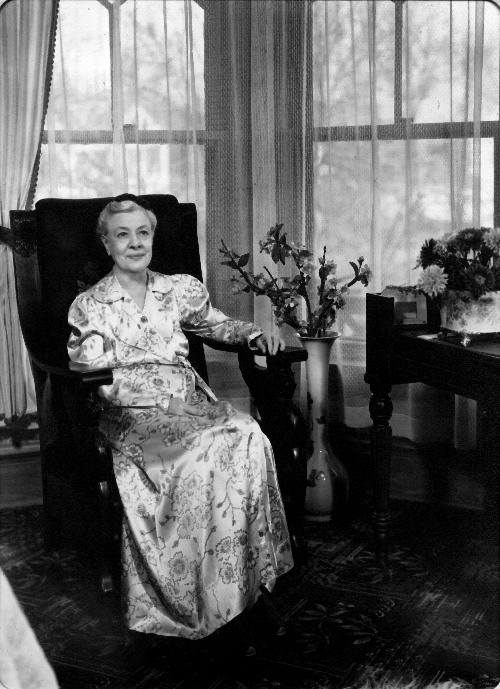 "Tante Minn," Wilhelmina Haak (b. ca. 1870), Pauline's older sister: in her home in Davenport, Iowa, perhaps in the 1930s.
---
• Haak pedigree and sources
---
this page — with all local text and images appearing or linked here — copyright © 2006 Nathaniel Lane Taylor: rev 11/09/2008