Here is a 'during' shot from the Allin House: the Georgian fireplace surround from the 'southwest great chamber', partially buried in a later wall, has now been uncovered with the wall's removal.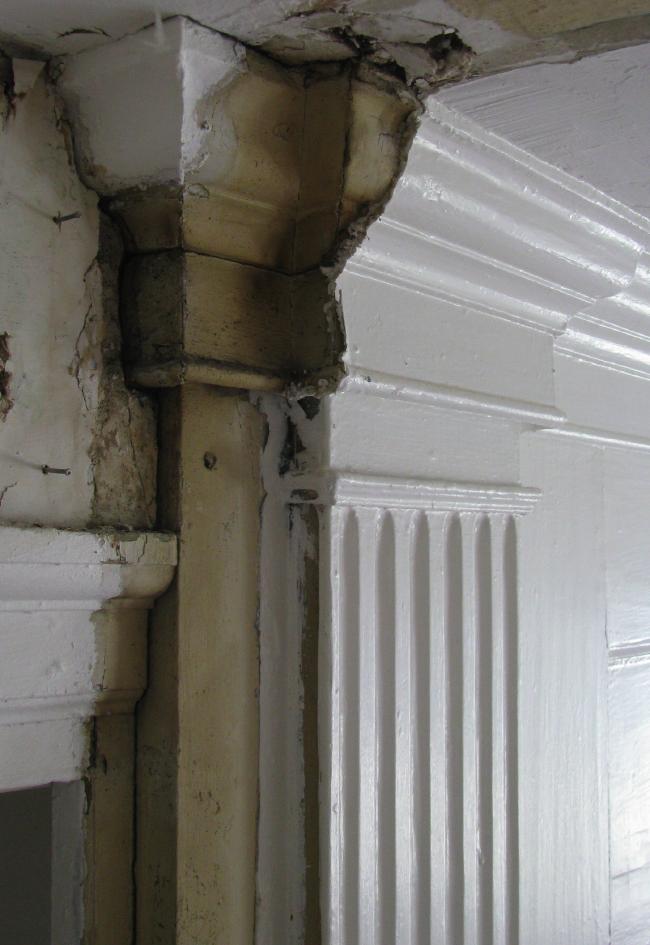 The revealed corner of this pilaster and crown shows the thickness of the encrustation of paint, with peeks at earlier cream and blue colors, though we are sticking, for now, with a modern latex gloss white. This is at the left of the big fireplace surround, in this picture I posted last month: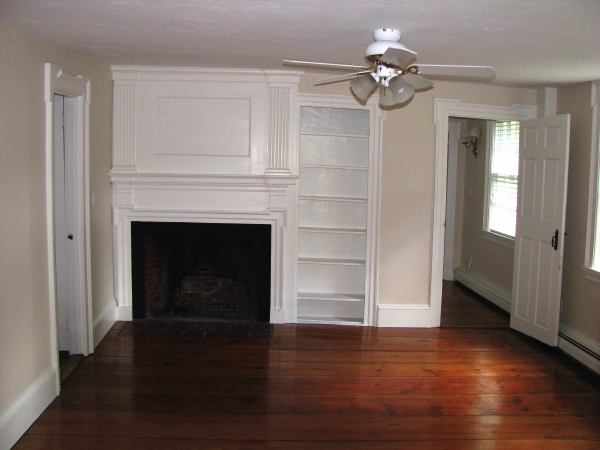 Now opened up: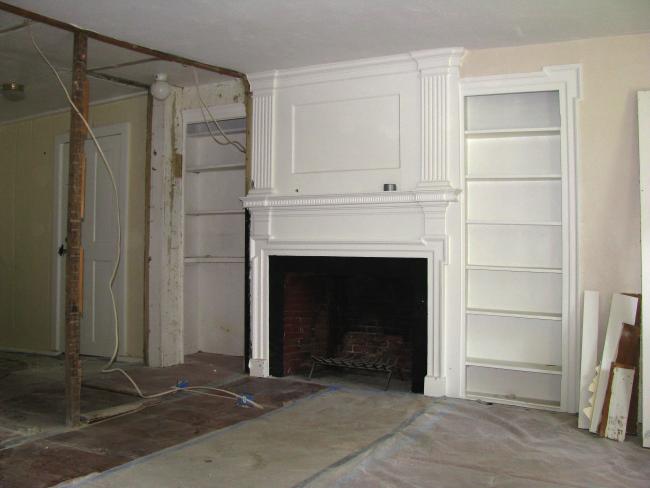 You will notice that the revealed left-hand section does not include an 'ear' at the top left corner: the left edge of the trim comes up against the simple beaded casing of the 8 X 8 structural post which defined the corner of the room. And the recessed space on the left side is considerably deeper than the bookshelves on the right. The two side units originally had solid paneled doors, so their internal assymetry was less important. We're going to ponder whether to reconstruct doors.
I started a flickr set of 'before' photos; I haven't uploaded any 'during' yet.