From the Huffington Post today comes something which has apparently been circulating since February: a children's playground built within the graveyard of the Dutch Reformed Church of Rhinebeck, New York, with gravestones interspersed among the play areas & structures.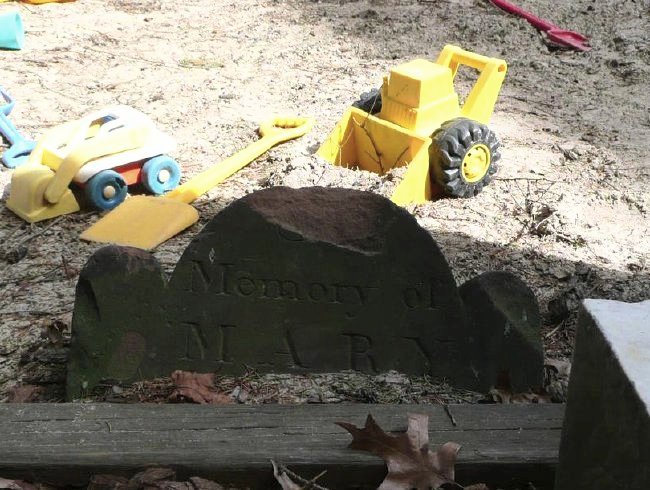 It's getting some blog mileage in the creepy humor department, notably a fine sequence of dark puns as reader comments on digg. But I wonder what people really do think about it? Genealogists speak of it matter-of-factly, for example in one page offering transcriptions of some of the graves in the playground.
As a parent of small children, and someone who takes an interest in graves (and gravestones), I am not sure what I think.