The third of a meager set of exterior photos dating back to 1898.
Jump to the other photos: 1898 | mid 1930s | late 1930s | 1952 | c. 1980 | 1992 | 2010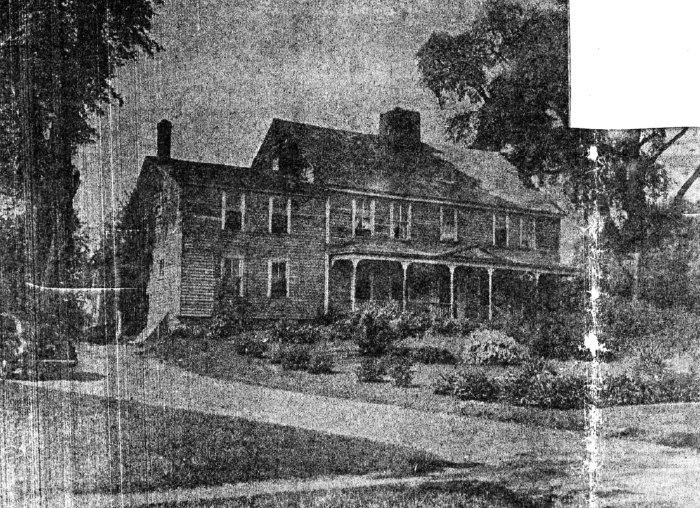 Scan of a black & white photocopy of a clipping from the 1952 Providence Journal article, from the file on the house at the Barrington Preservation Society. Late 1930s (same or similar car as in previous photo, but the bushes are higher). This photo shows more detail, e.g. the pediment over the porch; the prominent corner board breaking up the south facade between the old house and the west wing; etc. It also shows (unlike the unclear previous photo) that the windows are 2 over 2.