The fourth of a meager set of exterior photos dating back to 1898.
Jump to the other photos: 1898 | mid 1930s | late 1930s | 1952 | c. 1980 | 1992 | 2010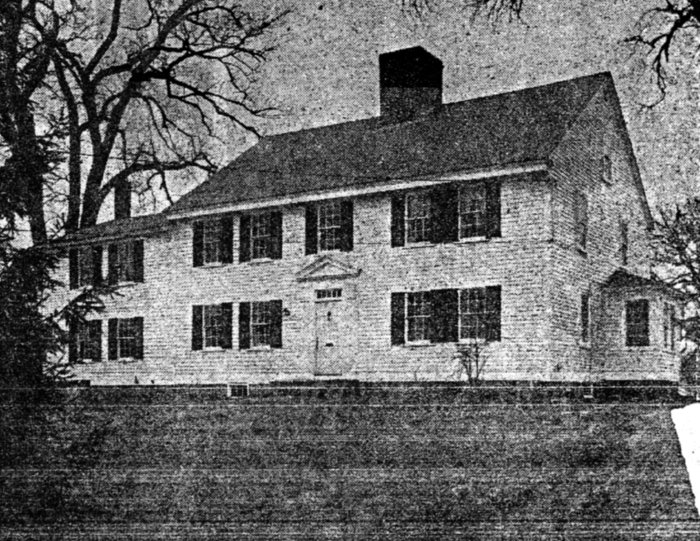 Scan of a black & white photocopy of a clipping in the file on the house at the Barrington Preservation Society, of the 1952 Providence Journal article showcasing the extensive renovations undertaken by the Burgesses, who had bought the house in 1951. The porch was removed; windows replaced and were now 6 over 6; modern shutters added; the front door pediment reconstructed; plantings taken out and a new lawn rolled. The old elm, visible in the 1898 photo at the west end of the house, still looms. This is the only photo I have of the east end of the house.