The fifth of a meager set of exterior photos dating back to 1898.
Jump to the other photos: 1898 | mid 1930s | late 1930s | 1952 | c. 1980 | 1992 | 2010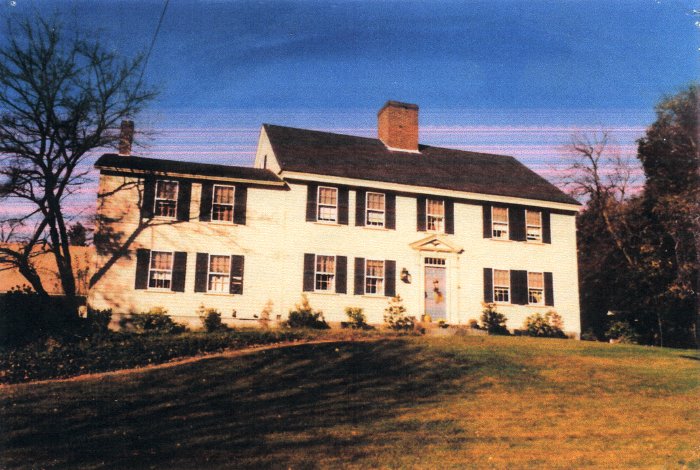 This is a scan of a color photocopy of an undated snapshot in the Barrington Preservation Society file on the house. Probably 1980s. The modern shutters, added in 1952, were in disrepair; but there may be new (?) triple-track storm windows; there are very new front plantings, and the sloping walk from the front door to the driveway; the present garage (apparently built in the 1970s) is visible at left. The big elm at the west end of the house is still there, but seems reduced.