The sixth of a meager set of exterior photos dating back to 1898.
Jump to the other photos: 1898 | mid 1930s | late 1930s | 1952 | c. 1980 | 1992 | 2010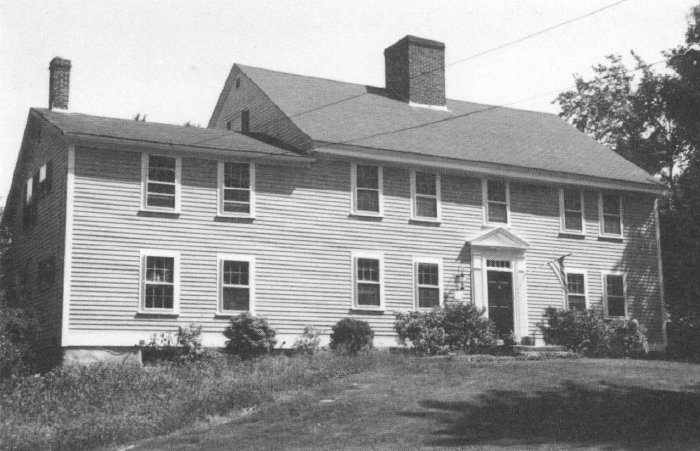 This was published in Historical and Architectural Resources of Barrington, Rhode Island (1993). Note that the shutters are gone and triple-track storm windows are present; the prominent cornerboard in the middle of the facade has apparently been removed with clapboard repair/replacement. The sides of house may now be shingled but it is difficult to tell. The plantings are somewhat more mature than in the undated previous photo. The brick walk from the front door is now buried; the great elm may be gone by this time (though the photo is too closely cropped to tell).