I have been completely ground to a halt by the Liljenquist collection of Civil War portraits at the Library of Congress.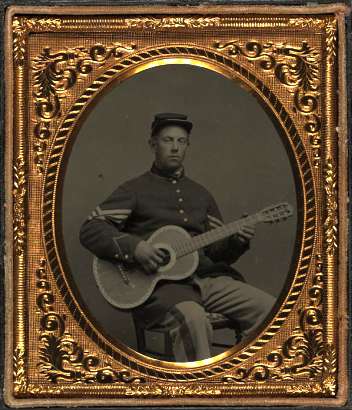 Seven hundred cased photographic portraits of Civil War soldiers and sailors and their families — most of them anonymous — were donated last fall by the Liljenquist family, specifically the two boys, Jason and Brandon Liljenquist, who amassed the collection only over the last few years. The donation was noticed and began to be put online in the winter, but notice has recirculated now with the actual sesquicentennial of the outbreak of the war. These cased photos still abound and at least the anonymous ones are not too expensive to collect. But together this series is a priceless window into a whole generation.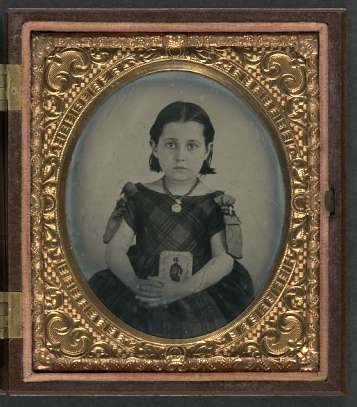 The only press stuff I've seen does not provide good links. Here are the important links:
First, a selected slide show.
Second, the whole collection in a lightbox browser.
Finally, a moving essay by Brandon Liljenquist about creating and donating the collection.
Thank you, Brandon and Jason!