A clinched nail, tip curled like a snail, caught in the low afternoon sunlight coming through the 18th-century window at the west end of the attic, last November.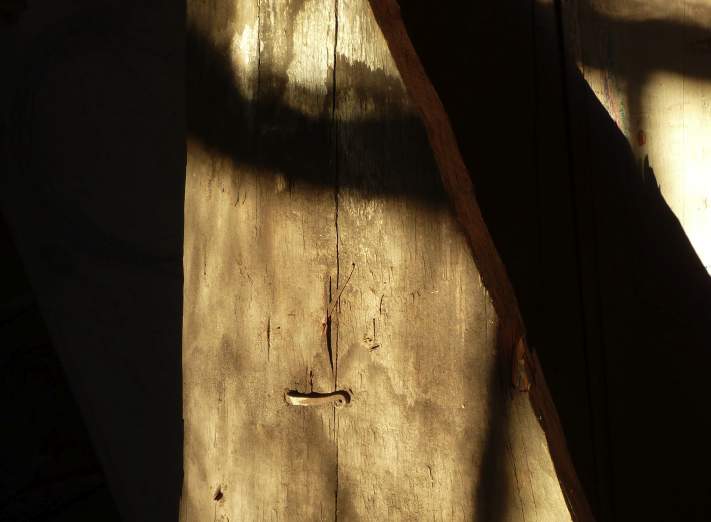 I've hardly blogged at all since we moved in January. I'm finally going through and organizing hundreds of photos taken during the course of our renovations, while I'm preparing for an illustrated talk I'm doing on the Allin House for the Barrington Preservation Society this Wednesday, May 11 (at 7:30 pm in the town library auditorium, if you're interested): "The General in his Labyrinth: Exploring and Restoring the General Thomas Allin House."
So many of the photos have such great stories attached that I could talk for hours. Some, like this, are just beautiful in their own right.