I recently was thumbing through the book of UK Landmark Trust properties for short-term rent, and came across Calverley Old Hall, just outside Leeds, seat of the Calverleys who are ancestral to a cluster of American immigrants, including my ancestor William Wentworth of New Hampshire, who descends from Sir Walter Calverley (fl. 1415), husband of Elizabeth Markenfield. Most of the hall appears to date from one or two generations after this Sir Walter, however. One website mentions the later Sir Walter Calverley who murdered his two children (and tried to murder his wife) and was pressed to death in 1604.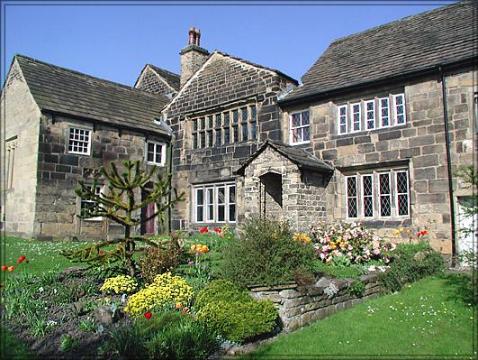 The Landmark Trust book says that the rooms where the murders happened are not current bedrooms for renters—but how do they know? It might be fun to stay here while attending the annual medieval congress at Leeds some July (better than the dorms on campus). As Landmark Trust properties go, it's not as pricey, as, say, Rosslyn Castle (home of the chapel famous for its carving and alleged Grail / Templar associations and now by that wretched Da Vinci Code).
How many houses ancestral to my family (say, 15th century and later) are available for paid lodging? This is the only one I'm aware of—so far.