I just updated one of the four charts showing the Revolutionary ancestors of our children: the 'quartier' for my mother-in-law, Paula Fitts. See these charts and other ancestry items listed out here. Only some time after we moved to the area I realized that ancestors of my mother in law lay buried just four miles up the street, in the Newell Cemetery in Attleborough, Massachusetts. The ancestral path is via central Maine, and my in-laws (who now live even closer to this cemetery) had no idea of their Attleborough ancestry. Anyhow, I found that a Maine ancestor, Mary Robinson, was daughter of George and Zipporah (Allen) Robinson, of Attleborough. 'Mr.' George Robinson was a lieutenant in the Attleborough militia. The Z-names in this area are marvellous. George's mother was a Zilpha (she is buried next to him, the small stone on the left in this photo):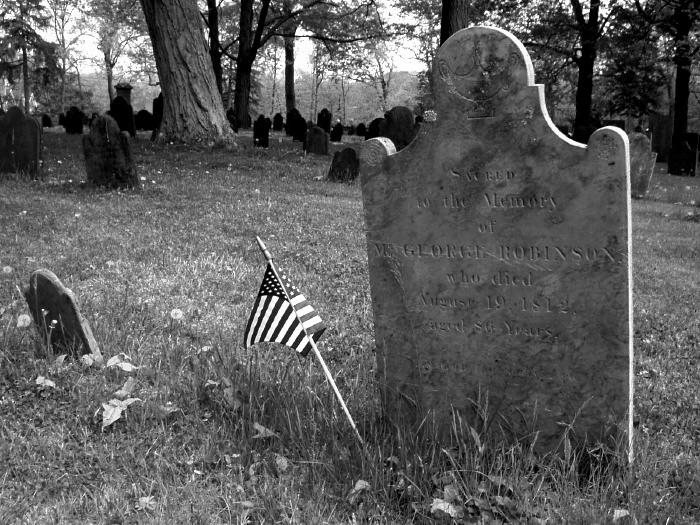 George's wife, Zipporah Allen, survived him and moved to Maine, so she's not in the Newell Cemetery. But she was granddaughter of another Zipporah (Crane) Allen who has a remarkable curved sandstone marker nearby: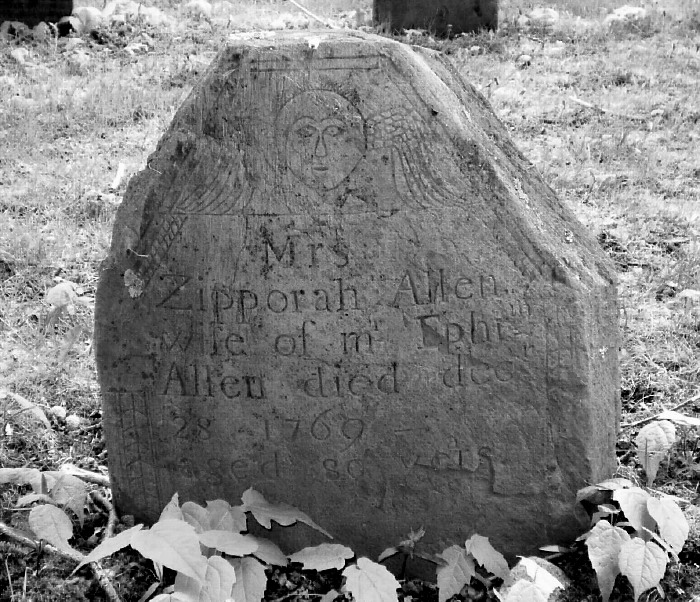 It's interesting when your ancestors turn out to be neighbors.