My wife's family has handed down to us an interesting trio of early case photos, Daguerreotypes, all meticulously well identified. But from my father's family in Kentucky have come a couple that alas remain unidentified! One is a hand-colored Ambrotype under glass in a typical mid-19th century case (photo after the jump). Another image is probably printed on paper, but set under glass into what appears to be a gold (or siver gilt) brooch: is this a mourning image? Can anyone identify its vintage from the photo (clothing style) and also from the brooch? Here he is, the mystery man: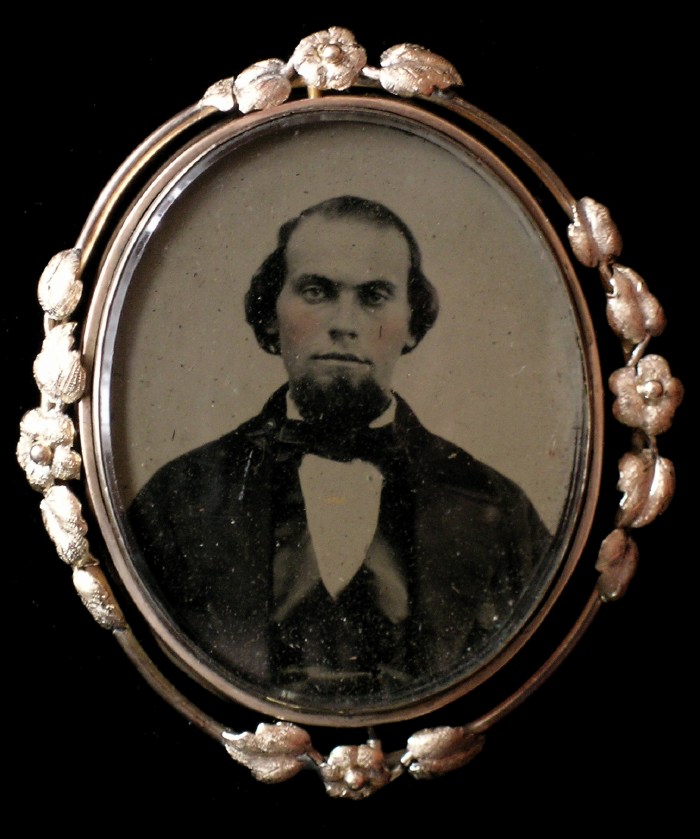 Big lapels, satin waistcoat, straight tie. Is this about 1870 or so? Here (below the jump) is the Ambrotype: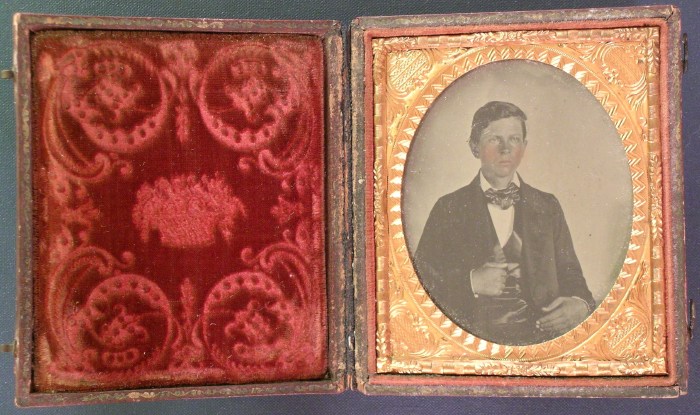 Rosier cheeks! A rather younger man—almost a boy—but with satin waistcoat & tie in roughly the same era of men's dress. Any comments on likely vintage of these, and suggestions for reading on the culture of mourning brooches (if this is what the top image is), would be most welcome.