I can't remember when I first held this up to the light.
Maybe before, but maybe not until after cousin Dick had pulled a copy of the municipal record from the City of New York, showing a different date.
Maybe before, but maybe not until after I had spent a year in European archives, carefully inspecting the erasures and corrections on thousand-year-old parchments by ultraviolet light.
At any rate it is readily apparent when you look at this certificate — a nice piece of engraving, but at some point folded up in someone's pocket — that it has been tampered with: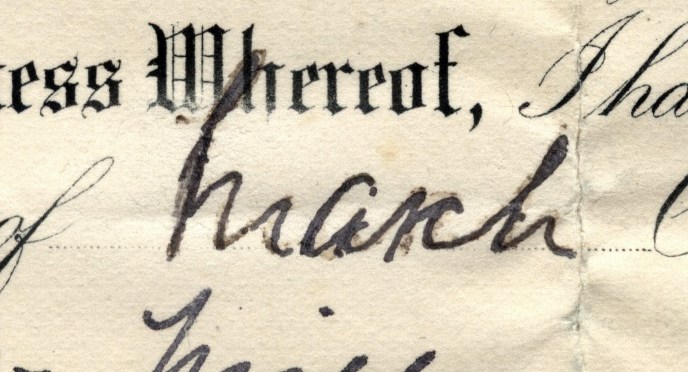 Yes, they were married in June, not March. And yes, their first child, Eddie, was born the day after Christmas. The math isn't hard.
My great-grandparents were working-class New Yorkers: Richard James Brownell, an Irish gardener, and Martha Sophie Lembke, the daughter of a Prussian coachman. No story has come down about the circumstances of their meeting, or of family reaction to the marriage. She was 20; he was 32. 'Jim' Brownell was alone in this country, but Martha Sophie was born here and had her family on Staten Island. The child, Eddie, would be followed by Billy, Dickie, Addie, Sammy, and Jeffy: my grandmother Addie was the only girl. Between Dickie and Addie the family relocated from New York City to Brookline, Massachusetts, where they continued in domestic service. The marriage would last until Jim's death in 1906; Martha Sophie survived him by over thirty years.
Here is the full certificate: you can see the substitution of 'March' for 'June' in both places: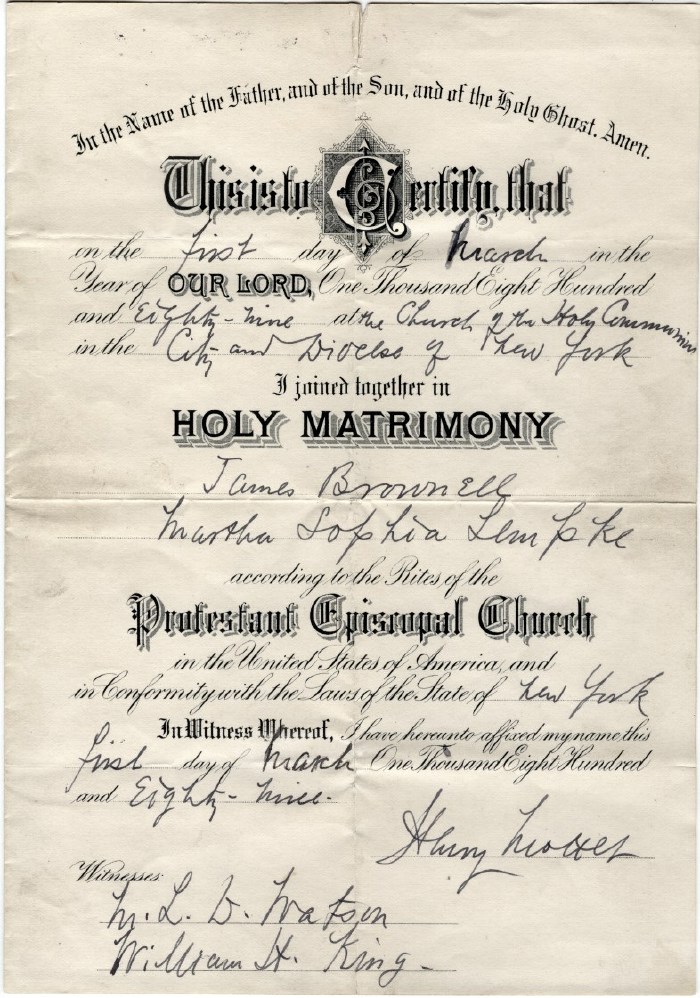 My grandmother, the last survivor of the six children, died in 1988. No one of the many living descendants of this marriage would be scandalized, now.