In the spring of 1917 my grandfather, aged 21, left college to become an infantry officer in the first wave of volunteers for what would be called the American Expeditionary Force in France; he was comissioned lieutenant in August and shipped to France the next month. He saw service in the heavy fighting in northeastern France (Château-Thierry etc.) in the winter and spring of 1918.
He wrote frequent letters to his father and girlfriend, and also filled two small pocket notebooks he kept with him the whole time.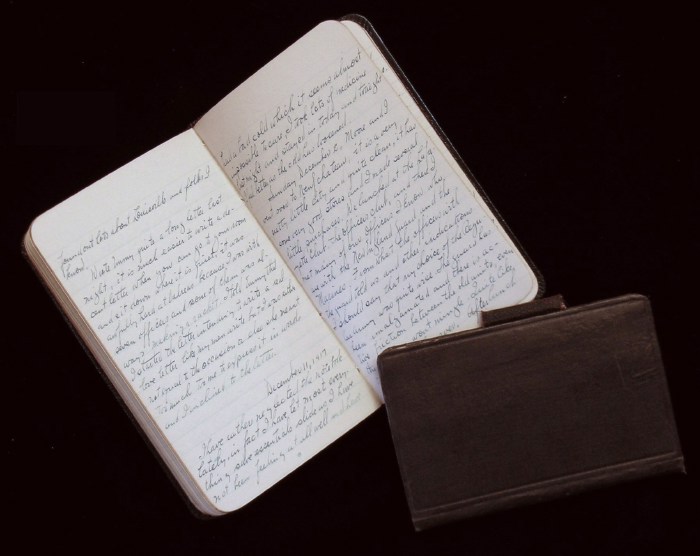 The original letters home were pasted carefully into a large scrapbook begun by his father, Henry Barnes Taylor. Marvin later drew from these letters and prepared a 250-page typescript, "Extracts from the Letters of a Junior Officer of Infantry, 1917-1919," which is drawn on (among those of many other men) in a published history: Oliver L. Spaulding and John W. Wright, The Second Division American Expeditionary Force in France, 1917-1919 (New York, 1927).
This past month I finally scanned the typescript. I am proofing the text and plan to annotate it from the original letters and journal, to make up an online edition. My grandfather also left a fair cache of memorabilia, including photos and ephemera from training and active service, which can illustrate the memoir well. From the letters it is clear that my grandfather was smart, ambitious, reasonably well educated, and not too naive about the whole endeavor. He became a lawyer in Louisville after the war, and remained a reserve officer with the rank of major for many years. He died suddenly in November of 1941, one month before Pearl Harbor. My father, his only child, was twelve.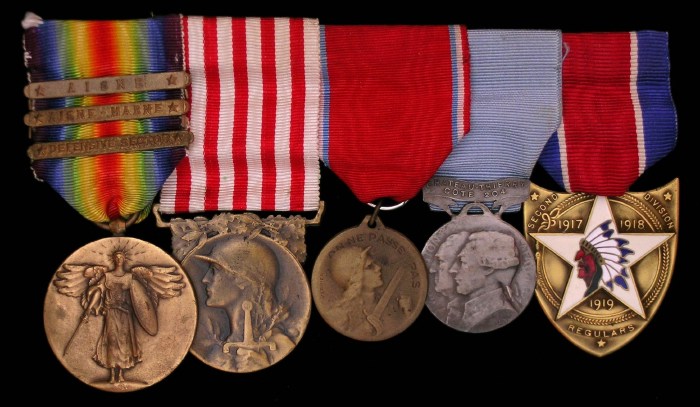 The medals are: Victory medal (US) with three battle clasps (Aisne, Aisne et Marne, Defensive Sector); French victory medal; Verdun medal; Château-Thierry (Côte 204) medal; and a Second Division commemorative medal from the 1930s. Only the first is a regulation decoration, but to the veterans of the American Expeditionary Force, the French military medal, issued unofficially to Americans; and local-issue medals, issued by the cities, some time after the peace, were very important. My grandfather kept the citations from the municipalities of Verdun and Château-Thierry. The citation from Château-Thierry is particularly handsome, a large engraved diploma on laid paper. I hope to be able to visit the imposing war monument in that area sometime.
More later as I work up toward posting the first part of the memoir online.