[Part of a series of posts and pages dedicated to Sancha de Ayala]
More photos of Sancha de Ayala's maternal ancestral home, the Ayala stronghold at Quejana (Álava), near Bilbao. It is fascinating, and fortuitous, that the houses of both Sancha de Ayala's paternal and maternal families have been preserved since the fourteenth century due to their conversion into monastic establishments. Quejana is now a Dominican convent, and the old family chapel is now dwarfed by the late-Renaissance convent church (where Fernán Pérez de Ayala, Sancha's first cousin, is buried). But the older palace chapel, built by Sancha's uncle, the Chancellor Pero López de Ayala, as a resting place for his parents—Sancha's grandparents—still houses their tombs and the relics of the Virgen del Cabello (our lady of the hair) with an elaborate painted retable commissioned by the Chancellor—on which later.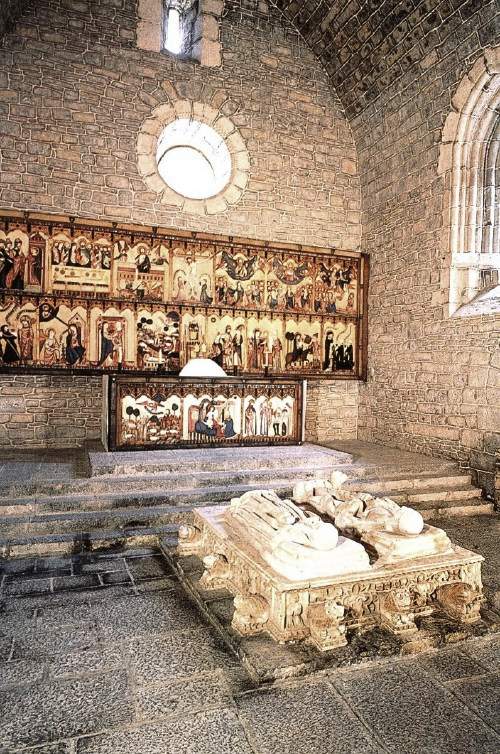 The alabaster effigies of Sancha's maternal grandparents, Fernán Pérez de Ayala and his wife Elvira de Ceballos, now rest in niches in the chapel, whence it looks as if they were apparently transferred at some point from a different base: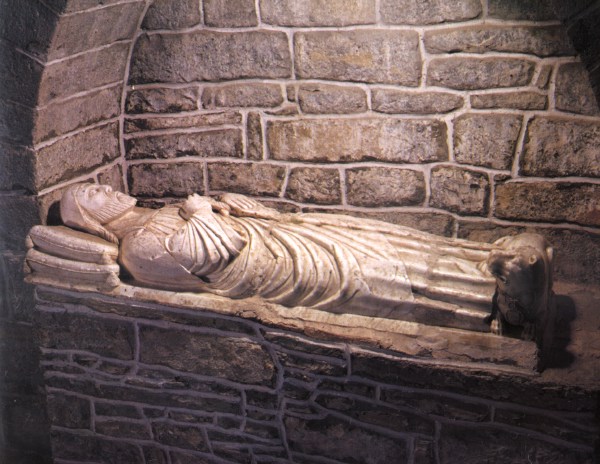 Fernán Pérez de Ayala (d. 1385)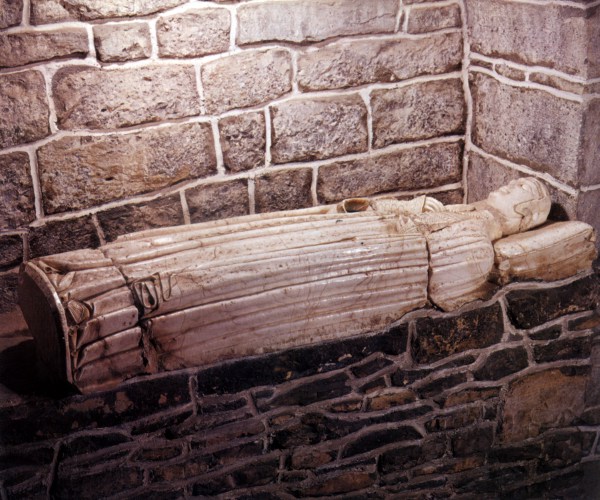 Elvira Alvarez de Ceballos (d. 1372)
The Chancellor himself lies with his wife at the center of the chapel in a double effigy on its original base: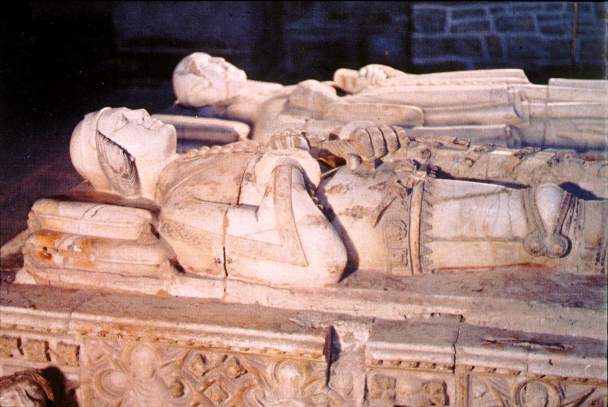 This and many other photos are from the fine booklet by Micaela J. Portilla, Quejana: solar de los Ayala (Vitoria: Diputación Foral de Alava, 1988).