[Part of a series of posts and pages dedicated to Sancha de Ayala]
The first of a series of photographs of the rural Ayala castle at Quejana, home of Sancha de Ayala's mother Ines, daughter of Fernán Pérez de Ayala and Elvira de Ceballos (who are buried in the chapel, along with Sancha's famous uncle Pero López de Ayala). From the distance, looking down into the valley in which it nestles, it seems humble, sort of a fortified compound rather than a castle.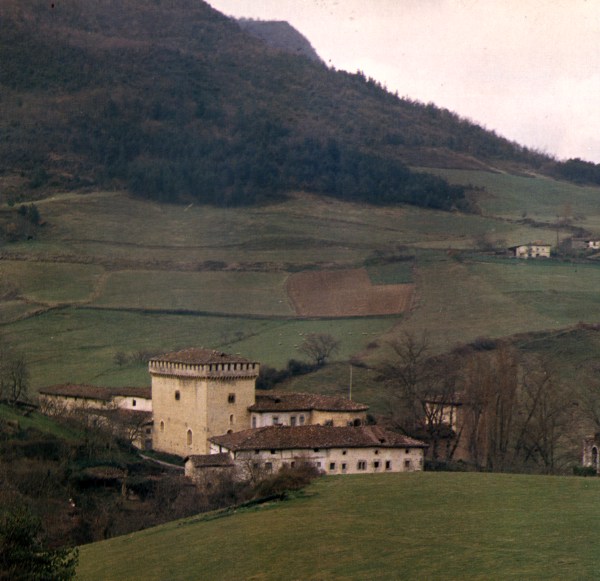 When one is in the valley bottom though, the mass of the tower and compound certainly is imposing.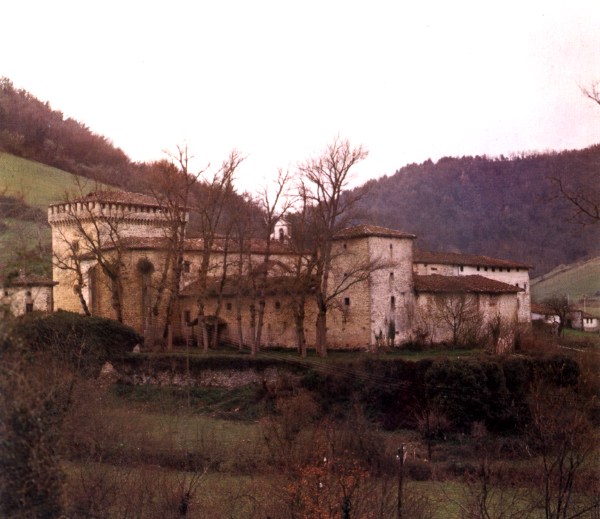 The lower part at the right (with the tower on the near right corner) is the original fortified house of Sancha's grandfather, Fernán Pérez de Ayala, built in the first half of the fourteenth century. The bulky crenellated tower at the left is the 'torreón' erected by the Chancellor Pero López de Ayala, with the chapel containing his and his parents' tombs.
The foundation stone of the chapel reads: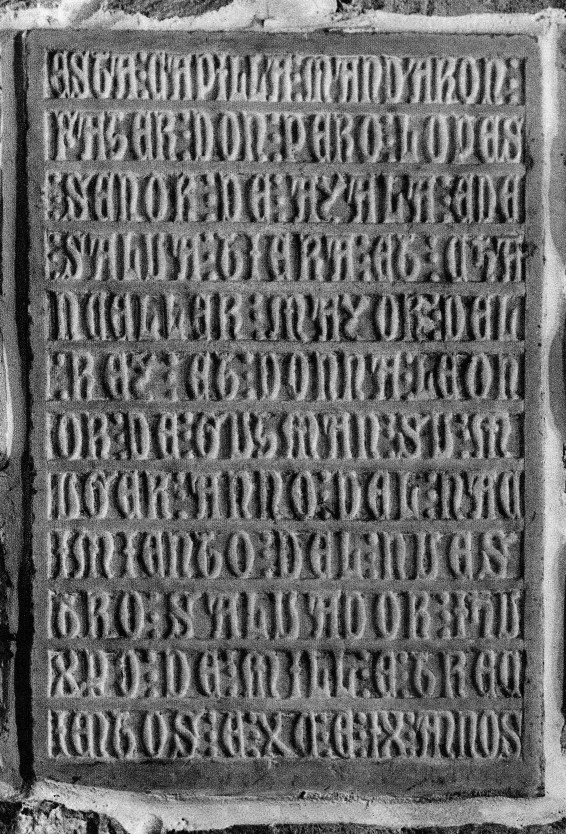 ESTA : CAPILLA : MANDARON :
FAZER : DON : PERO : LOPES
: SENOR : DE : AYALA : E DE
: SALVA : TIERA : ET : CHA
NCELLER : MAYOR : DEL
: REY : ET : DONNA : LEON
OR : DE : GUZMAN : SU : M
UGER : ANNO : DEL : NAC
IMIENTO : DEL : NUES
TRO : SALVADOR : IHU
XTO : DE : MILL : E : TREC
IENTOS : E : XC : E : IX : ANNOS
This chapel was made by Don Pero López, lord
of Ayala and of Salvatierra, and Grand Chancellor
of the King; and Lady Leonor de Guzmán, his wife,
in the year of our savior Jesus Christ 1399.
In his will Fernán Pérez de Ayala had already created an endowment for twenty Dominican nuns before his son Pero Lopez built this chapel. The family vacated the palacio within a couple of generations and the nuns are now the caretakers of the whole compound: torreon, chapel, palace, and their own convent church and cloister, built later to bridge the two structures.
Next: inside the chapel.